Garage Door Maintenance
Back To Our Services
Garages are essential parts of our houses since they give us extra space and they protect our vehicles. In extension, garage doors are even more important because they secure our private belongings and our home. We, at our garage door company in La Mesa, are proud to be the company that provides the best garage door services, which ensure the excellent stability and operation of your garage door. We have built up a fine reputation over the years as being the company to call when your garage door is in need of repair. Our customers keep returning to us because they can rely on our high quality work at the minimum price.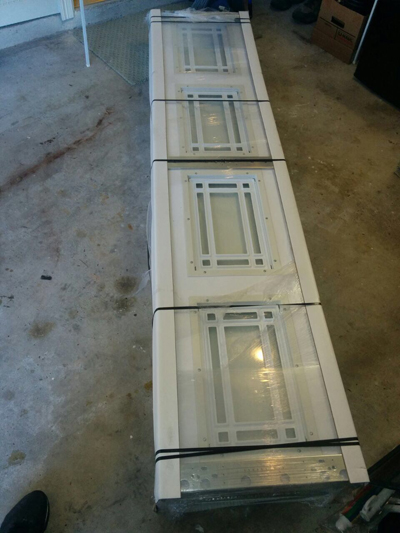 Thorough inspections and maintenance by the best garage door technicians.
At our garage door company in the city of La Mesa we are very knowledgeable in all features on a garage door. This is why we are the ones that you should call if you have any questions on the maintenance / Adjustments of the garage door at your home. Your garage door will need regular maintenance in order to properly operate and sustain its excellent condition. Call a garage door contractor at our company and he will give you some useful tips and techniques on taking care of your garage door. If you like he will even make an annual trip to your home and do the maintenance /adjustments for you.
The regular garage door maintenance includes also the lubrication of some of its parts. The springs on your garage door need to be lubricated with oil. The tracks and cables need to be lubricated as well. Lubrication will keep these parts from tightening up too much and keep them working properly. While you are at it check all of the screws that you come across and make sure they are all tight. A loose screw can eventually cause damage that will lead to bigger and more expensive problems. Taking a few minutes to maintain your garage door now, will save you lots of time and money in the long run.
You also need to make sure there are not any sections of the door that need replacing. If there is a broken panel in the door you should replace it before it causes greater damages to the entire door. Keep your garage door clean. Use water and a non-abrasive soap. This keeps your garage door nice but also protects it from debris and rust. Remember garage doors can either rise up the value of your property or lower it. Make your garage door look as nice as you do with your house.
Our garage door company can offer you the best maintenance and can advise you about your decisions regarding your garage door.
We are happy to help where we are needed. It doesn't matter if you have a single garage, a double garage or a whole line of garages; we can help you with any garage door services that you need. Remember, we are well trained. We are trained when we are hired and continue to be trained as any new information arises. We are always prepared to help our customers in any way we can.